Corporate Overview
Transport Data Systems designs and produces a variety of sensor based systems including, in particular, manual and automatic lane toll collection systems. When AVC and VES requirements exist, these toll systems incorporate automatic vehicle profiling and classification systems and automated license plate capture and recognition systems. These systems provide the ability to audit both manual and automatic fare collection processes and to generate detailed vehicle statistics. The AVC systems combine Doppler radar and vehicle profilers to automatically classify vehicles into user defined categories (autos, trucks, buses, motorcycles, etc.). The mobile and fixed site license plate recognition systems provide high resolution digital images for violation enforcement. TDS also supplies the optical character recognition (OCR) application which includes third-generation algorithms to provide highly accurate recognition of the license plate number from the captured images. In recent years TDS has added container identification reading, USDOT number reading, make and model detection and bus stop arm survellance products as well. Development of these systems and associated products continues today. Recently TDS has begun to make various services available from centralized cloud services.
---
Customers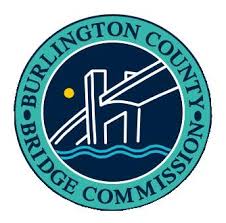 ---
History
Transport Data Systems was incorporated in the State of California in January of 1995. The business model that Transport Data Systems has embraced since its inception is the combination of product development for and consulting to the transportation industry. TDS is capable of supplying consulting services in a variety of disciplines including design engineering, software development and installation management.
In 1995 TDS began the development of its unique automatic vehicle classification systems. The design of the Doppler based profiling system was patented in 1998. Since that time TDS has delivered over 500 automatic vehicle classification systems.
In 1999 TDS began the development of a license plate reader system. Initially the camera control algorithm was installed on all of the lanes on the Garden State Parkway and the New Jersey Turnpike. Recently TDS updated their LPR product line to incorporate new color and near IR cameras, an IP camera interface and strobed LED illumination for both the color and near IR systems. The new technology has been installed and is operational in Iceland and on all of the bridges in the San Francisco Bay area. Today TDS has a total of over 900 image capture systems in operation in the USA and around the world.
---
Leadership